2021 Top Heat Pump Brands List
Heat pumps are not the cheapest HVAC products in the market. That is why installing one involves deciding over a product that is suitable in the long-run.
When choosing a good HVAC unit, trial-and-error is not an option.
There are a variety of factors to take into consideration when deciding which heat pump to install for your home, and the brand is definitely one of those factors.
Companies work hard to ensure that the quality of their products is competitive and highly functional for American homes. They constantly develop and redevelop their strategy in the top choices for families and businesses.
This list of 2020 Top Heat Pump Brands will focus on the top heat pump brands that are geared towards sustainability and efficiency for 2020.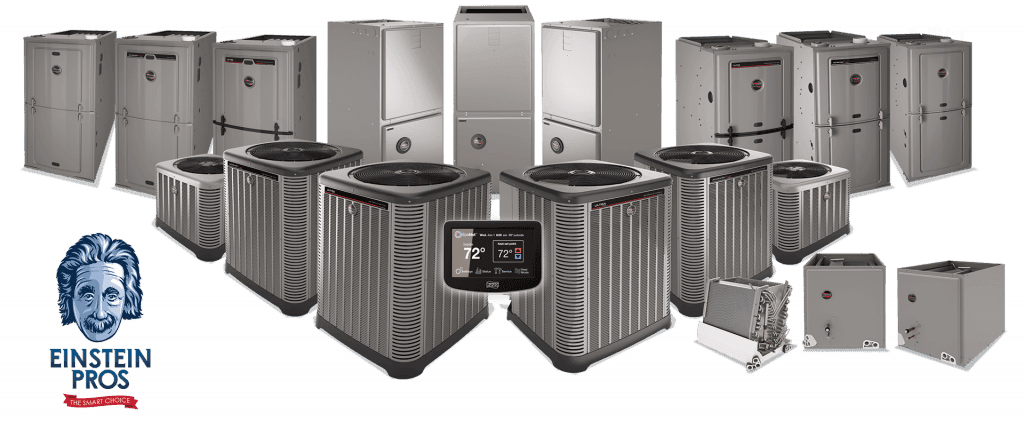 Rheem
For any HVAC products, Rheem will always be on the list. Not only are they a trusted international brand, but they have been around for quite a long time.
The number of years that they have been in service proves that their products are innovative and reliable.
Despite providing good quality, Rheem products are surprisingly affordable.
If you are looking for a cost-effective heat pump, then Rheem is definitely a good option for you.
Tempstar
Also an affordable brand, Tempstar provides quality products without compromising the price.
In terms of performance, Tempstar uses the best compressor brand available in the market. They use only the premium quality parts to develop their heat pump units. With a warranty of 10 years, this is a good option to consider.
Goodman
While Goodman is still working on their fame, their products have been getting good reviews during the past few years.
In 2012, they were bought by a top league company, Daikin, and since then they have been more innovative in their products. Using only quality parts such as Copeland compressors, Goodman heat pumps are reliable in the long-run.
The warranty for general parts is 10 years, but most heat pump models have lifetime warranties.
When deciding the right team to install your heat pump, Einstein Pros is definitely the right choice. We provide various solutions for heap pump troubles. Call us now to book an appointment.