Tankless water heaters are getting more and more popular among American houses during the past decade.
Tankless water heaters, also known as on-demand heaters are essentially more adaptive and have more functions that make heating convenient and efficient.
When is the right time to upgrade to tankless water heater?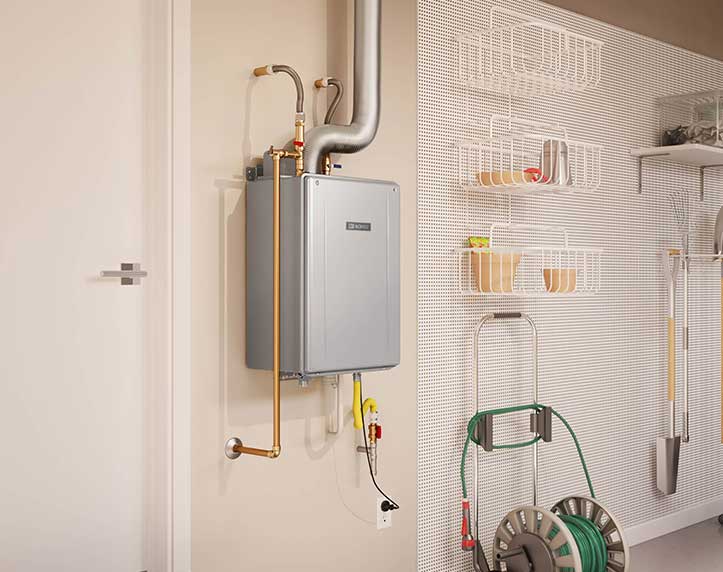 Advantages When You Upgrade to Tankless Water Heater
Less Storage
As the name suggests, the need for a tank is non-existent; therefore, it does not require space for storage. In fact, some models of water heaters are built with less than 14 x 14 inches dimension.
Saves More Money
Tankless water heaters have superior energy efficiency compared to traditional tanked heaters. Also, thanks to innovation, conventional water heaters are now being competitive in terms of having environmentally-friendly functions.
Unlimited Hot Water
On-demand water heaters can instantly heat water within seconds, and if you are in a household that requires constant water heating, then a tankless heater is the best option for you.
Upgrading to a Tankless Water Heater
If you are still using traditional tanked water heaters, then you are probably experiencing problems such as slow heating, noise, and even leaks.
Especially for older models, problems are more frequent to appear during cold seasons when heating is needed the most.
Remodeling your Bathroom
Another reason to upgrade to a tankless water heater is when you are remodeling your bathroom or your home.
While it is relatively more expensive to install a tankless heater, the time spent on installing them is significantly less compared to a traditional heater.
Also, you can have more space to decorate your bathroom to satisfy your aesthetic preference.
Einstein Pros is a trusted plumbing company that provides various solutions to your bathroom fixtures and water heater problems. We offer water heater installation, water heater repair, water heater replacement, and general maintenance for all types of water heaters. Call us now to book an appointment in Oregon, Washington and Nevada.