Schedule Our Technicians Today!
The Smart Choice For All Plumber Services in Bend Oregon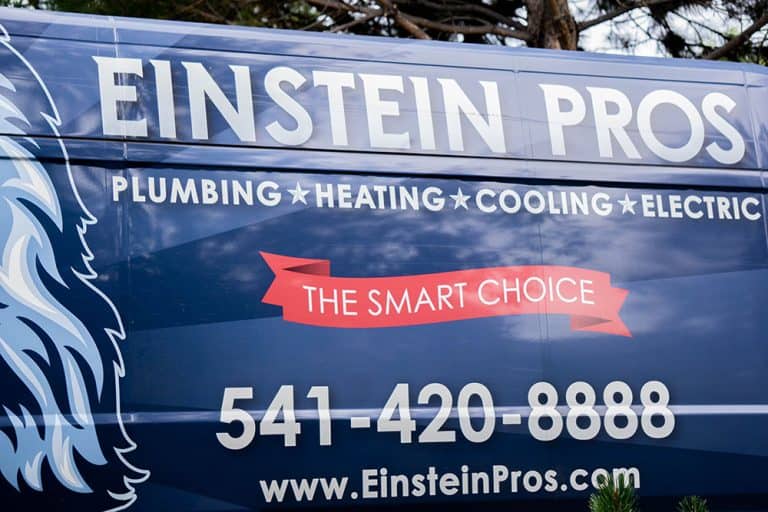 Affordable, Timely, and Reliable Plumbing Services in Bend Oregon
Schedule a plumber in Bend OR! (541) 420-8888 | Einstein Pros makes it easy by answering the phone personally. We strive to arrive at our appointments on time and with a fully stocked warehouse on wheels, ready to work!  
Best Bend Plumbing Services. Being located in downtown Bend OR allows us a central point to provide service to a wide area that reaches past Sisters, Madras, Prineville and La Pine.
Looking for a plumbing and HVAC company in the Central Oregon area that you can rely on and trust? 
You've come to the right place. Einstein Pros has been the go-to source for plumbing services for residents. Our Bend plumbers are reliable, professional, polite, and will treat your home or business with the utmost care.
Bend Oregon Local Plumbing Service Areas
Give us a call at (541) 420-8888 today for any question or place an appointment and we will tend to all your plumbing needs.​
Residential and Commercial Plumbing HVAC Services in Bend Oregon
Bend Plumbing Services  – Einstein Pros is a full-service company for residential and commercial areas of Central Oregon. 
Our licensed, bonded and insured expert service professionals specialize in the areas of plumbing.
We have repaired every possible plumbing problem from tankless hot water heater repair, drain cleaning, bathroom remodeling, sump pumps, sewer lines, clogged drains, InSinkErator garbage disposals, water filtration system, water softeners, water purification system, and much more!
Our service local plumbers and techs are not your ordinary service worker. We provide top quality service and strive to please our customers by going above and beyond in providing exceptional plumbing services as well as outstanding customer service. 
Your comfort and satisfaction are our number priority.
Once you chose us to help you, we will travel to your location using our fully stocked rolling warehouse to analyze your plumbing issues, suggest the best way to solve it and then implement those solutions as needed. 
We provide the knowledge and "know-how" to fix it right the first time. With over 50 years of combined plumbing experience under our belts, you can guarantee the skills and knowledge we provide our customers in Bend, Madras, La Pine, Sisters, Prineville, and Redmond OR.
Here at Einstein Pros, we'd love to take care of you and your needs. 
We are not satisfied until you're 100% happy with the results. We are dedicated to providing service that's lasting, courteous, reliable, and unmatched as our rates.
Plumbing Bend Oregon: Qualities Of A Good Plumber
Not all plumbers are created equal. Determining who is the right Plumbing Bend Oregon to hire for your plumbing emergency is essential to fixing it. Here are some of the qualities that every competent plumber must have.
Plumbers must be licensed and certified. They are required to meet certain required and pass some tests before they can get hold of a license.
Plumbers must be mechanically inclined. They must understand the mechanics of the system that they are troubleshooting. Understanding the basic mechanics of what makes the water valve work or what type of tubing is most suitable for certain applications are plumber must-haves.
Good plumbers always prioritize safety by strictly following safety procedures. Plumbing problems will always be handled with good plumbers that use safe practices.
Good plumbers are punctual. Their being on time is associated with their work attitude and affects the quality of customer service and your business.
Plumbing Bend Oregon: Things To Consider When Hiring A Plumber
You probably heard horror stories of how inexperienced plumbers ended up ruining someone's plumbing system. This shows you how important it is to hire a reputable Plumbing Bend Oregon company. Here are a few things to consider before hiring a plumber:
Proper licensing – You should ask a plumber whether they are licensed, certified, and insured by their state. If the state you live in does not require licensing, you can still check to see if any formal complaints have been issued against them before hiring them.
Business experience – Generally, it is a good idea to make sure a plumber has been in business for a few years before hiring them. The more experience a plumbing contractor has, the more likely they are to get the job done right the first time.
Price – You should always ask for price quotation. You should always make sure that a plumber's price is fair and competitive before hiring them.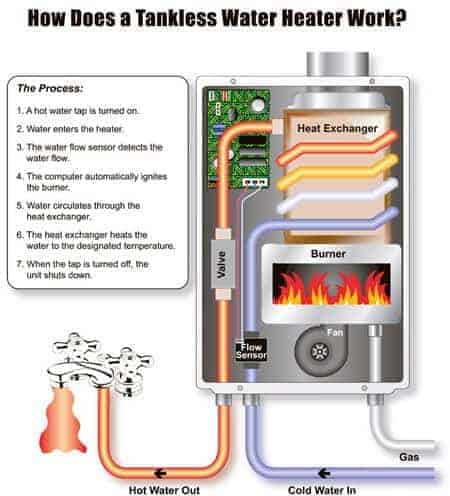 Bend Water Heater Repairs
Hot Water Heater Repairs and Installation in Bend Oregon from Einstein Pros
Hot Water Heater Repairs and Installation in Bend Oregon from Einstein Plumbing and Heating. If your water heater breaks down or is leaking, you need service fast. 
Bend plumbers travel throughout Central Oregon to provide expert service on your tank or tankless water heater, and in many cases, we can schedule your plumbing repair for same day service. 
With our rolling warehouse on wheels, repairs and maintenance can be done on the spot in most cases. We service all makes and models of gas water heaters, propane water heaters, electric water heaters and most boilers.
Bend Hot Water Heater Replacement
Our Bend plumbing and water heater team help Central Oregon homeowners select new energy efficient water heating systems with upfront pricing. We work with you to evaluate your hot water needs and help you determine the best solution for your home, comfort, and budget. 
Our Bend plumbers even carry the highest quality Rheem, Bradford White, and A.O. Smith gas water heaters as well as 50-gallon electric water heaters on every one of our service trucks, having your back in hot water in just a few hours.
Of course not every home is the same, and there are times we'll need to make a quick supply house run to pick up a 20, 30, 40, 80 or even a 120-gallon water heater to meet your water heater demand. Or maybe you have a hybrid water heater, direct auto vent water heater or tankless water heater. 
In most cases, we can track down the exact water heater to meet your plumbing needs and still have you back in the hot water by the end of the day.
Bend Tankless Hot Water Heater Installation
Tankless Hot Water Heater Repairs and Installation in Bend Oregon
Tankless Hot Water Heater Repairs and Installation in Bend Oregon from Einstein Plumbing, Heating, and Cooling. While the majority of Central Oregon homes have 40 to 50-gallon water heater tanks, those with large soaking tubs, whirlpool baths or large families will want the capacity of an 80-gallon tank. 
Rather than installing a larger water tank, tankless water heaters are becoming more popular in many of Central Oregon homes. The new tankless water heaters are about the size of a carry-on suitcase and will provide an endless supply of hot water.
A new tankless water heater can pay for itself within about three years. Tankless water heaters are smaller than traditional water heaters so that they will free up some space and they are safer. 
An upgrade to a Navien or Rinnai tankless water heating system will provide your family with an all around better value with an endless stream of hot water!
Bathroom Toilets, Bathtub Shower Faucets, Sinks & More!
bathroom toilets shower faucets tubs and sink repair and installationDoes your toilet need to be repaired? Is it noisy? Does it run non-stop? Has it lost its flushing power? Most of these problems can be remedied with a simple toilet repair by a visit from Einstein Plumbing, Heating, and Cooling. 
However, it is possible that it may be time for a new toilet to be installed, and if that's the case, our Bend plumbers have a selection of toilets ready for installation on every one of our service trucks. 
Whether you need to repair or upgrade your toilet to a new, more efficient toilet in your Bend home, our experienced and reliable plumbing technicians can repair or replace your toilet (any make or model).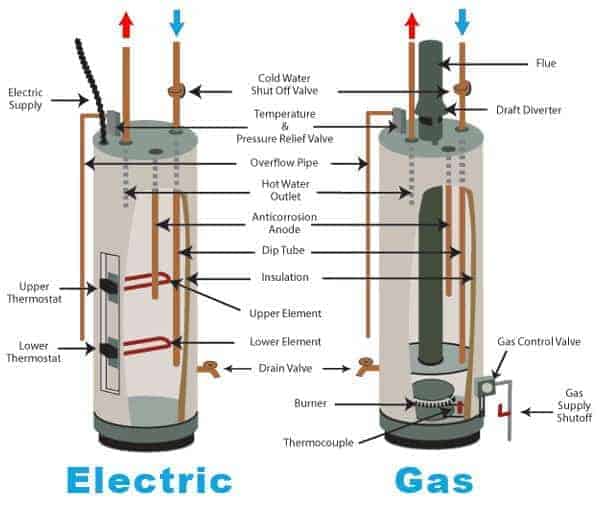 Is your kitchen or bathroom faucet leaking from the handle or out the spout? 
Most faucets are washer-type, and if these are leaking from the spout, you will have to replace the washer. 
If the seat is corroded, you will have to dress it or replace it. If your faucet is leaking from the handle, you may need to replace the O-rings, tighten the packing nut or replace the packing. If a disk faucet is leaking, you will need to replace the O-ring. 
If it is leaking from the spout, you will need to replace the disk assembly. For ball-type faucet leaks, you may need to replace the cam assembly, the seat assembly, and the ball. Confused yet?
From the kitchen to the bathroom to the utility room, our Bend plumbers can repair or replace any sink in your home or commercial property. 
Reliable sinks are important to both your home, your business, or your rental property, so we know how important it is for us to get things functioning quickly. Our expert team of plumbing technicians works efficiently to correct any sink issues with the correct tools, parts, and knowledge to make repairs.
Bend Insinkerator Garbage Disposals
Do you have a clogged or broken garbage disposal? As licensed Bend plumbers, we have extensive experience repairing and installing garbage disposals and carry the highest quality and most popular 1/2hp Badger 5 garbage disposals on every one of our service trucks along with other InSinkErator garbage disposals should you wish to upgrade. 
Whether your InSinkErator is not draining, making strange noises, or other issues, give us a call at 541-420-8888 to help. Because there are sharp blades that shred the food, you should never stick your hand into a garbage disposal to clear an obstruction.
Bend Clogged Drain Cleaning
A clogged sink, shower, or backed-up toilet is certainly no party. It's unsanitary, embarrassing, inconvenient, and may even pose health risks if not quickly addressed. 
Our plumbers in Bend Oregon are plumbing experts and are standing by to help provide you with speedy, professional drain cleaning service with our wide array of sewer plumbing snakes to tackle most any job. From smaller in-home waste lines to main lines out to larger city/septic connections, we've got you covered.
Bend Sewer Line Video Inspection
Video camera sewer pipe inspection services by Einstein Plumbing, Heating, and Cooling in Bend OR. 
Einstein Plumbing, Heating, and Cooling's state-of-the-art video equipment take the guesswork out of sewer line repairs and replacement. Our Bend plumbers will insert a camera into your problem sewer line to pinpoint the trouble spot and help visually confirm the cause of the problem. 
Sometimes we'll find roots growing in your sewer line, and other times we'll find a broken sewer pipe that may have been crushed decades ago. This tool is invaluable when it comes to accurately diagnosing and fixing the source of a sewer problem. 
As we run the camera down the line, following the flow of water, we can identify sections of pipe that have lost grade, collapsed, become infiltrated with roots, or disjointed. Virtually any problem can be discovered and pinpointed.
Bend Pipe Replacement & Repairs
And of course let's not forget plumbers are amazing at taking care of freeze breaks, pipe burst, gas leaks, repiping, sewer line repairs, and mainline replacement just to name a few. 
Even frost free hose bibs freeze and split from time to time. If there is water remaining in the hose bib, the water will freeze. 
Because water expands when it freezes, this can cause serious problems, specifically, a cracked or split pipe that will begin leaking the next time that you turn on the outside spigot.
Sump Pumps Service in Bend Oregon
Sump pumps installed by Bend Oregon plumbers full-service plumbing experts in Bend, Einstein Plumbing, Heating, and Cooling is your best source for sump pump installation, sump pump repair or sump pump replacement anywhere in Central Oregon. 
We provide you with the most cost-effective and reliable sump pump for your individual needs.
Homeowners and businesses with basements and crawl spaces share the same concern – flooding and moisture. We care about protecting your home and your belongings from damages that may occur from basement flooding. 
The right sump pump can save thousands of dollars in damage when flooding occurs, and provide protection every day from groundwater and accumulated moisture. 
Although sump pumps are installed to prevent basement flooding, they can also be used to help dampness by lowering the water table under the foundation.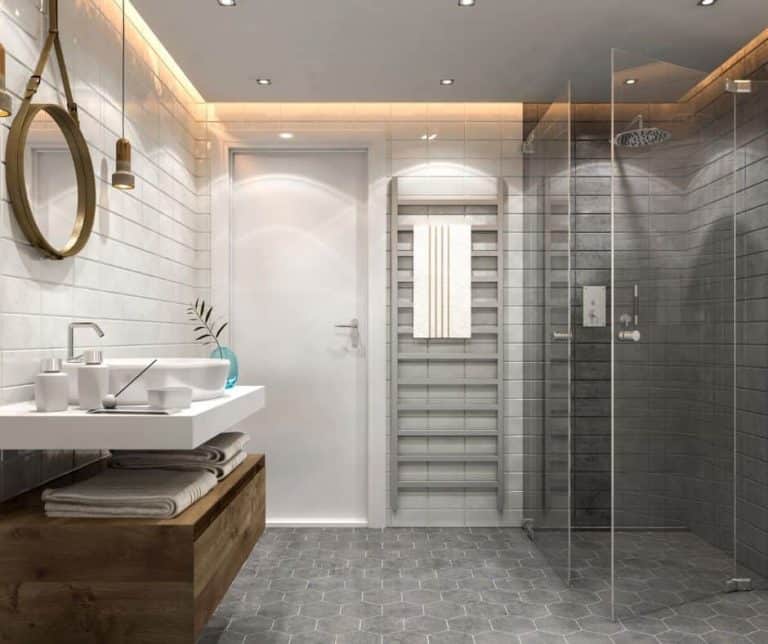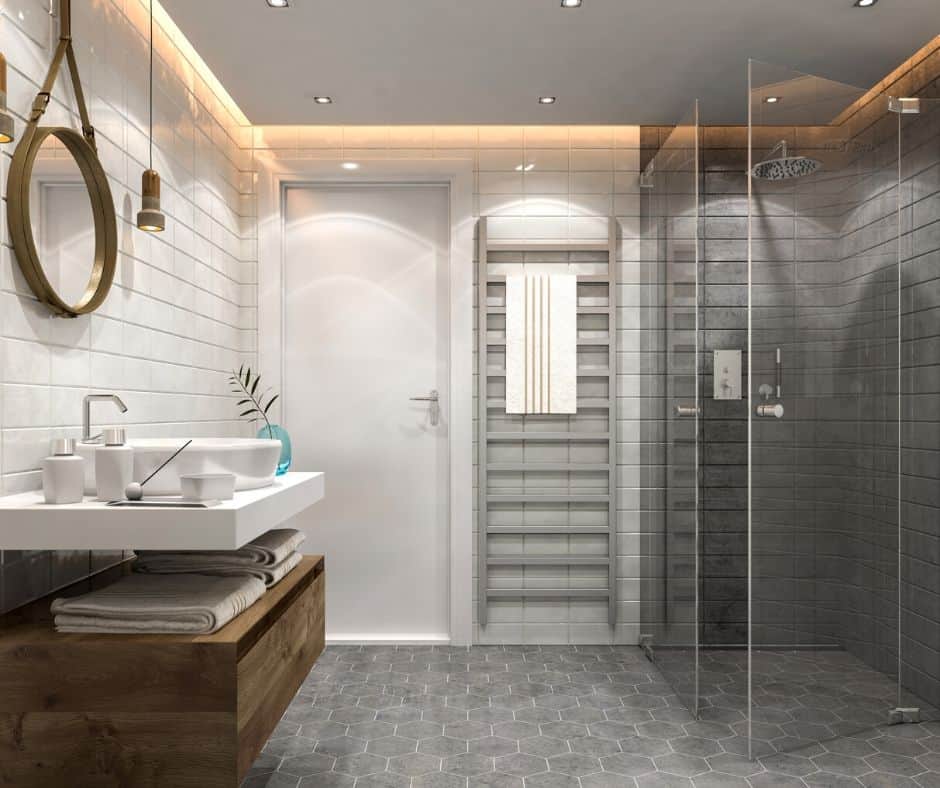 Call us today to schedule an appointment with one of our trusted plumbers.