Water Heater Services Woodland Washington
EINSTPH842B1 - LICENSED, BONDED & INSURED​
The Smart Choice in Woodland Washington for all Water Heater Services
Water Heater Services Woodland, Washington
Water heaters can last up to 15 years if installed properly and maintained well. Most households forget to value the art of troubleshooting and maintenance, which often leads to repair and replacement.
Water heaters do not require much work and because of this, homeowners tend to undermine the importance of checking in with the system from time-to-time.
Common water heater problems include faulty heaters, weak water pressure, and foul odor in the water. When experiencing problems like these, it may be time to call in the experts.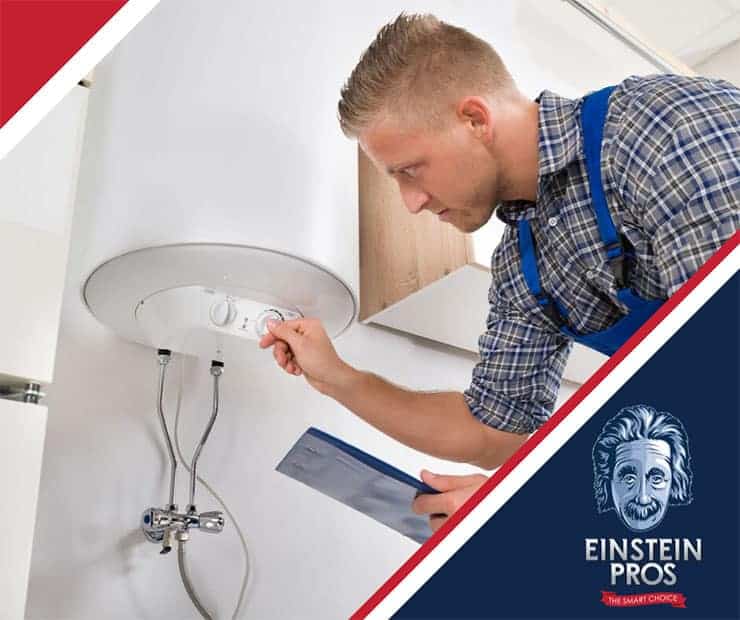 Water Heater Installation
Proper installation means a lasting water heater. Most problems with water heaters are often associated with poor installation services. Logically, if you set-up the system right and make sure that everything is polished, then you are guaranteed a good run on your investment.
Einstein Pros provides quality installation of water heater including advising on which type of water heater is best suited for your needs.
Water Heater Repair
The team at Einstein Pros works on both common problems and disastrous repairs for water heaters. While there are many solutions on the internet for DIY repairs, it may not be advisable if you do not know your way around the system.
Since you are working with both water and electricity or gas, poor handyman knowledge can be risky and hazardous.
Water Heater Replacement
When faced with aging, deterioration, and damages, the only way to solve the problem is by replacing the water heater. While you would want to get the most out of your investment, keeping a problematic or old water heater can lead to recurring problems and cost you a lot for repairs.
Einstein Pros provides quality service for all types of water heaters including gas or electric water heaters, and hybrid pumps. We cater to both residential and commercial areas in Woodland, Washington. Call us now to book an appointment.
Einstein Pros




Woodland

,

WA

98674
(360) 768-3030
"fastest, friendliest service for the best price. Solved my problem quickly and efficiently. Great work and I'd recommend anytime."

–

Allan
"The Smart Choice when you need plumbing services."