Gas and Electric Water Heater Services Woodland Washington
EINSTPH842B1 - LICENSED, BONDED & INSURED​
The Smart Choice in Woodland Washington for all Gas and Electric Water Heater Services
Gas and Electric Water Heater Services in Woodland, Washington
Choosing between gas and electric as the main source of heating for your water needs is not that complicated. While many American households prefer gas to electricity, the amount of energy-efficient electric water heaters can save you is quite tremendous. However, choosing electric water heaters will reflect negatively on your bills.
When deciding whether you would prefer gas to electric you must be able to answer your needs and preferences accordingly to your budget, style, and routine.
Since electric is energy efficient, it then becomes hard on the budget. On the other hand, gas water heaters can provide you a substantial amount of savings but are not practical for big families.
Thinking about these things can be a hassle. That is why Einstein Pros also provide advising on the types, models, and brands of water heaters that are best suited for your needs and preferences.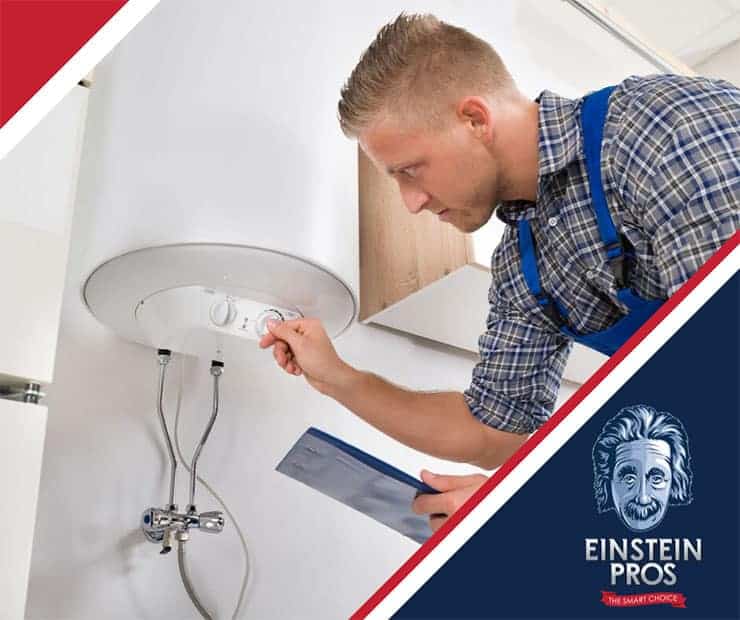 Quality Installation Service for Water Heaters
Our team not only provides effective installation, but we also cater to the quality setup of water heater systems that guarantee 100% satisfaction. Using modern tools, we are able to install a lasting water heater for you in no time.
Repair and Maintenance
When problems become recurring and repairs are expensive, maybe the root of the problem is not being addressed properly. What most homeowners fail to understand is that fixing the problem means knowing the root source of it. Giving solutions to a problem you do not understand can only make it worse, and can leave permanent damage to the system.
When experiencing problems like weak water pressure, leaking, and loose valves, then calling
the experts are a better option.
Einstein Pros provides water heater solutions and services in Woodland, Washington. Whether gas or electric, we can deliver quality services for both residential and commercial areas.
Einstein Pros




Woodland

,

WA

98674
(360) 768-3030
"fastest, friendliest service for the best price. Solved my problem quickly and efficiently. Great work and I'd recommend anytime."

–

Allan
"The Smart Choice when you need plumbing services."