Garbage Disposal Services Woodland Washington
EINSTPH842B1 - LICENSED, BONDED & INSURED​
The Smart Choice in Woodland Washington for all Garbage Disposal Repair and Installation Services
Garbage Disposal Services Woodland, Washington
Garbage disposal is a good investment in modern-day household necessities. It helps break down food wastes into tiny chunks, allowing it to smoothly pass through pipes and enter sewage lines without clogging the drains.
Most American households prefer to install garbage disposals since it helps decrease biodegradable wastes and helps in preventing clogs for kitchen fixtures.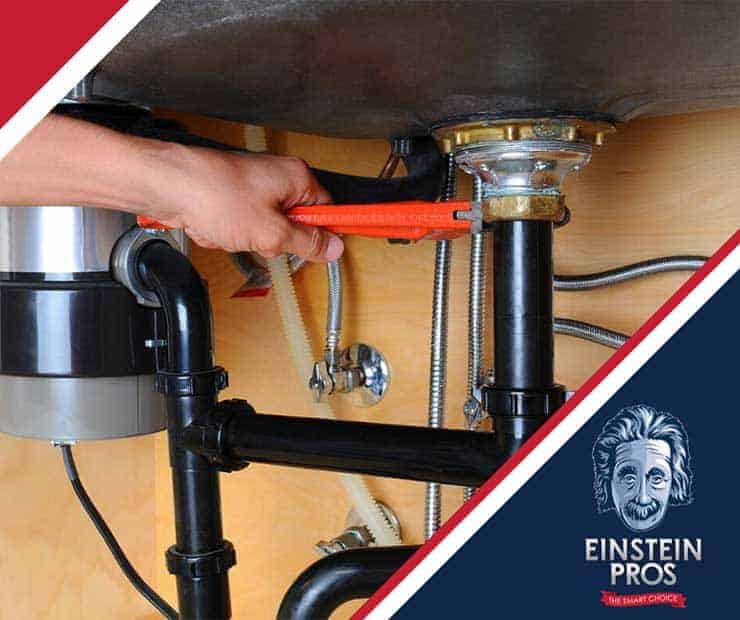 Garbage Disposal Installation Service
The installation of garbage disposal usually just takes a few hours to complete. Proper installation should include safety precautions around the system. We don't want blades hanging loose outside where it's supposed to be.
Garbage disposals can last up to 15 years with proper installation and regular maintenance. Blades should also be cleaned from time-to-time to avoid deterioration.
General Repair and Maintenance
Not everything can be shredded by a garbage disposal. That being said there are things that you should avoid throwing down the blades.
Bones
Bones are hard and can destroy the blades. Even if they get cut, there is no assurance that it can flow through the pipes with ease. It will contribute to build up and start clogging the exit way of water waste.
Egg Shells
The eggshell membrane lining may attach itself to the blades of garbage disposals, eventually dulling the blades. When that happens, food, waste piles up and you would have to clean the entire system along with the pipes.
Grease and Oil
Oil sticks everywhere. It could create build up before even reaching the blades of the garbage disposal.
Replacement
When garbage disposals reach a decade of use, many homeowners find recurring problems from their models. While it can still live up to 15 years, people find it more convenient to replace it to avoid costly repairs.
Einstein Pros provides quality installation service for garbage disposals in Woodland, Washington. We also cater to all kinds of repair and replacement for garbage disposals for both residential and commercial services. Call us now to book an appointment.
Einstein Pros




Woodland

,

WA

98674
(360) 768-3030
"fastest, friendliest service for the best price. Solved my problem quickly and efficiently. Great work and I'd recommend anytime."

–

Allan
"The Smart Choice when you need plumbing services."