Einstein Pros employs skilled experts for all your water heater repair, installation, and maintenance needs.
Water Heater Leak Repair Services
Whether you are experiencing a leak or insufficient heating, a service professional from Einstein Pros can shut down, disassemble, repair, replace, and get your unit back up and running again in no time.
As soon as you discover that your water heater is leaking, turn off the power of the system until the experts arrive. Turn off the breaker if you have an electric water heater while simply turn the switch or dial to off if you have a gas water heater.
If the leak is significant and visible, you can turn off the water supply at the cold water shut-off valve. You can locate this above the water heater. Turning the water off should slow, and may even prevent the leak, depending on its source. Be very careful when dealing with water from your water heater as it can burn the skin. If you can't identify the source of the leak, or you are not comfortable doing this by yourself, leave the water supply on until a water heater professional arrives.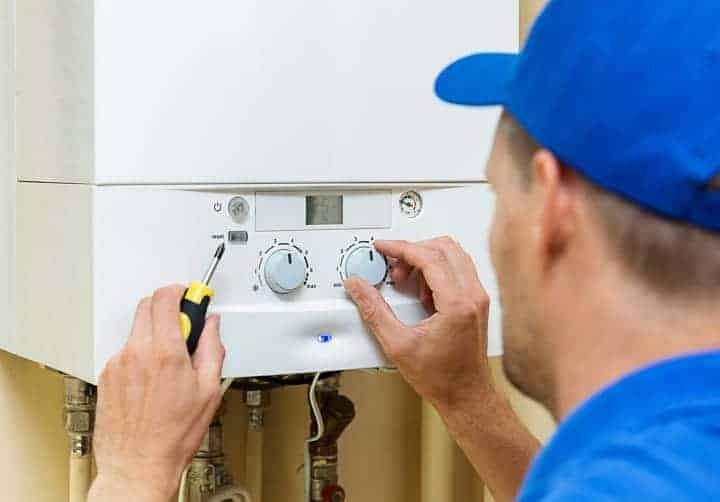 Need water heater services?
Call Us Now! (888) 671-7767
Licensed, Bonded & Insured, 100% Financing Available, 100% Satisfaction Guarantee, All Service Experts Are Drug Tested and Criminal Background Check
Einstein Pros Water Heater Leak Repair
When it comes to water heater leak repair in Oregon, Washington, and Nevada, Einstein Pros has the experience and knowledge needed to get the job done right. We make sure our water heater experts are well versed in all the latest technologies and have access to state-of-the-art tools and diagnostic equipment. We also use only the highest quality parts in our repairs, so you can guarantee that the work we do will hold up after years of continual use.
We provide quality plumbing & HVAC services in Oregon, Washington, and Nevada
Einstein Pros only employs licensed and insured plumbing and HVAC technicians who work professionally to make sure you get top notch quality service. Depend on us for all your plumbing needs, and we'll visit your residence or business with our warehouse on wheels, fully stocked with parts and equipment to fix your problem fast and efficiently in Oregon, Washington and Nevada. Contact us for more info.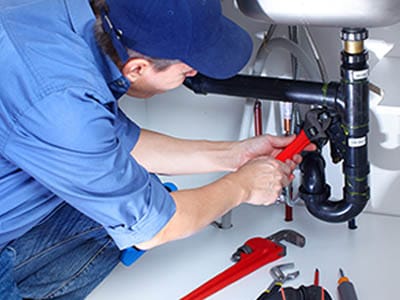 Everything you need from installation of a new water heater, a toilet replacement, drain repair or heat pump repair services.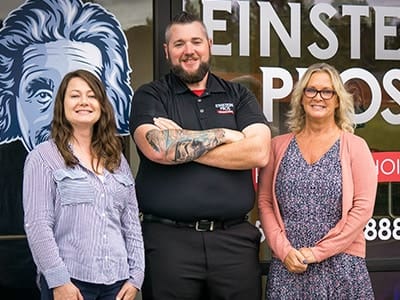 Home and business plumbing and HVAC financing to fit your needs. Now offering 100% financing options for those who qualify.
"The Smart Choice when you need plumbers and HVAC technicians."