Tacoma Water Heater Repair
Licensed, Bonded & Insured EINSTPH842B1
Tacoma Water Heater Service
We accept the following payments: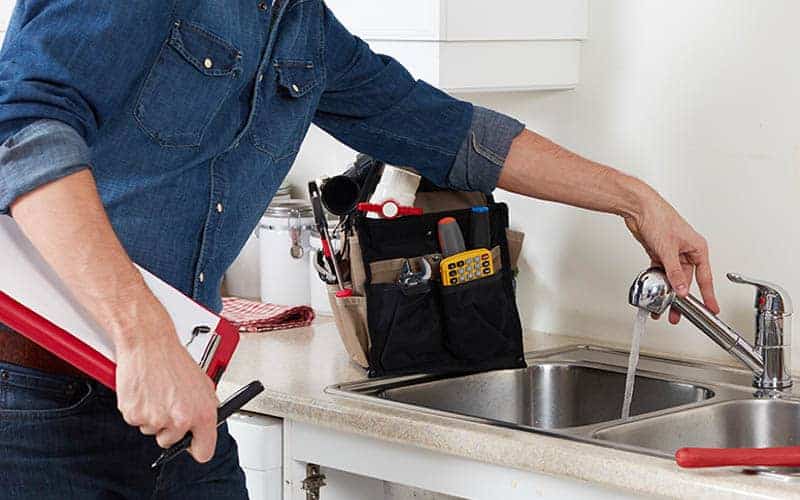 Tacoma Water Heater Repair Near You and Surrounding Areas.
Tacoma Water Heater Repair – Einstein Plumbing, Heating, and Cooling will have you and your home hot water running smoothly. We offer high-quality water heater repair and replacement services. With us on the job, you can be at ease that your water heater will be operating at its top condition in no time. Contact us today for more information. We offer an extensive range of plumbing services. Tell us how can we take care of you.
Tacoma Water Heater Services
Einstein Pros




Tacoma

,

WA

99201
(253) 533-9060
Tacoma Washington Customer Review
"They were very quick to respond to my situation. Did a great job installing new water heater. Fast and efficient, will definitely be calling EinsteinPros again for any future plumbing issues from now on."

–

Daniel M.
Tacoma Water Heater Repair
A well-maintained water heater is essential because it plays an important function in retaining your water heated during cool weather. Any gas or electric water heater ultimately reaches its limit, that's why Einstein Plumbing and Heating is prepared to offer water heater repair or replacement services for residential and commercial customers.
Getting a New Water Heater in Tacoma
Our combined years of commercial and residential plumbing expertise will give you the best direction and information when deciding for a new water heater. We want to help you on acquiring that perfect water heater for your home, If you have any inquiries regarding the type of water heater that is perfect for your home, call us now, and we will present you with an excellent solution.
Water Heater Replacement Service Tacoma Washington
Your water heater system has a limited lifespan and may require repair or replacement throughout years of use. Our plumbing specialists will suggest a reliable and durable water heater unit that will keep your hot water running continuously at your home. Your comfort means a lot to us, and we guarantee an accurate solution for your water heater problems in Tacoma Washington.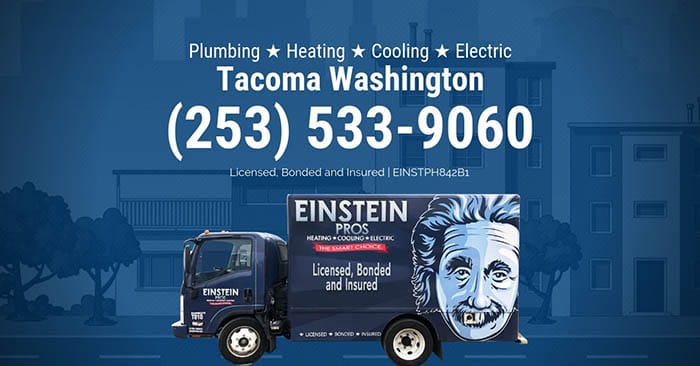 Tacoma Water Heater Leak Repair
A small leak may grow to a bigger issue in the future, so it's important to repair the leak as soon as possible. If you discover that your water heater system is leaking, then your unit is in need of fixing from a licensed and skilled plumber right away.
Turning off the power of the water heater unit upon learning that there's a leak is advisable. We highly recommend exercising caution when working with hot water from your unit as it can cause skin burns or other injuries. If you're not able to find the cause of the leak, or you're not comfortable repairing it yourself, give us a call and wait for our experienced plumber to arrive.
"The Smart Choice when you need plumbing services."