Salem Tankless Water Heater Services
Licensed, Bonded & Insured CCB#188803
The Smart Choice in Salem Oregon for all Tankless Water Heater Repairs and Installation.
Salem Tankless Water Heater Repair and Installation in
Most households have a traditional tank type water heater installed, which is often enough to give comfort for your homes. Over time, even efficient traditional models will eventually fail. The new trend is tankless water heaters. Einstein Pros provides expert installation, repair, and maintenance for today's top tankless systems. Why do you need a tankless water heater for your home or business.
You want your annual utility bill to be lower
You don't want to have to wait for hot water
You want a system that can save you money and is more energy efficient for the environment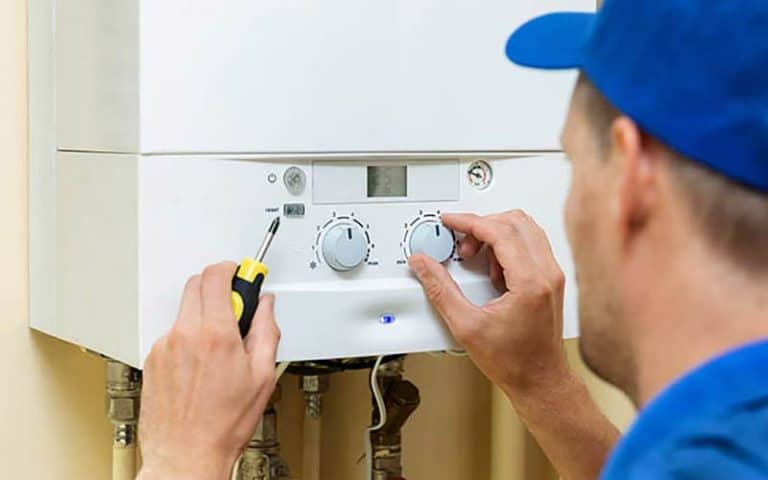 Tankless Water Heater Features
Because tankless water heating systems do away with huge storage tanks, the equipment itself is compact and can be installed practically anywhere.
You can look into a whole-house system or multiple point-of-use back-ups, and you'll never have to worry about making the machine fit.
Once your tankless unit is mounted above the proper water and fuel lines in your home, our experts will connect it to the proper fuel source, be it electric or a natural gas line.
Enjoy the benefits of cost-efficient, endless hot water in your home sooner rather than later!
Advantages of Tankless Water Heaters
Key advantages of tankless water heaters:
Tankless units only operate when you need hot water, thereby reducing energy consumption and costs by up to 35%.
If sized properly, your tankless system delivers a continuous supply.
Longer lifespan by as much as 20 years.
Tankless units are safer to operate, unlike storage type units.
Salem Tankless Water Heater Installation
A water heater is no simple appliance. It is certainly not a do-it-yourself type of home improvement job. You will require a professional who understands plumbing and wiring. Liberty Plumbing is your go-to professional!
A lot goes into installation, including safety, plumbing permits from the county, and gas, electrical, or other connections.
Salem Tankless Water Heater Repair
Tankless water heaters are more efficient and sturdier than traditional tank style units. However, leaks may still occur. When that happens, opt for professional repairs.
If the leak is substantial, calling in an expert promptly helps reduce water damage and cost. The faster you act, the less you'll spend on your plumbing repairs!
Salem Tankless Water Heater Service Cost
We aim to save you money without sacrificing quality. 
Our plumbing services, including tankless water heaters, are priced competitively to bring you value. We'll provide you with a quote and work to stick within your budget! Contact us today to schedule your Salem Tankless Water Heater Installation, Maintenance, Repair or Replacement appointment.
Tankless Water Heater Benefits
Tankless water heaters have been popular for homeowners and businesses for years because of their convenience and efficiency.
Here are some of the top reasons why you should consider adding a tankless water heater to your home or business:
Unlimited Hot Water
You could run your shower for hours (though we don't recommend wasting all that water!) and still have hot water left to do the laundry.
Save Money
ankless water heaters are at least 22% more efficient than standard water heaters, with the potential to save you hundreds of dollars each year. You're probably also eligible for tax credits on purchase and installation!
Units Last Longer
Tankless water heaters have a lifespan of about 20 years compared to 10 for a standard water heater.
Smaller size
Less space for your tankless water heater means more storage area for other items in your basement or crawl space!
Tankless Water Heater Annual Maintenance
To keep your tankless water heater running like new, you can do a few things yourself – like cleaning the air and in-line water filters – but an annual maintenance service visit is highly recommended. Hard water (meaning it has a higher mineral content) in San Diego and surrounding areas causes a scale buildup that can damage heating elements. So call the pros at Liberty Plumbing to flush and clean your tankless water heater and ensure it's working efficiently and effectively for years to come.
"The Smart Choice when you need plumbing services."