Redmond Clogged Toilet Services
Licensed, Bonded & Insured CCB#188803
We accept the following payments:


Redmond Clogged Toilet Repair Services
Redmond Clogged Toilet Repair Services – Clogged toilet repair is a messy task and is best left to experienced technicians. It's smart to avoid causing a clogged toilet completely, but there are a few things you can do to minimize the damage if it happens to get clogged.
If you are getting used to having to plunge your toilet, it is time to get a professional technician. The last thing you want or need is to decide that you might be able to fix the issue yourself and then find that the problem goes far deeper than you anticipated.
At this point, you need to hire someone you can rely on to get your toilet clog fixed or help you make the decision to replace it, should that be necessary. Einstein Pros is here for you.
Learn more about our plumbing services in Redmond Oregon:
When a part of your toilet is worn out or got damaged, it will hinder the operation and can cause failures in your unit like obstructed pipes or overflow. Our skilled plumbers can help you detect the problem and provide an efficient fix to get your toilet working properly again.
When your floor gets wet whenever you flush your toiler, there must be a problem in your toilet foundation around the wax bowl ring. Replacing the wax seal of your toilet involves removing the toilet from the floor, this work is better done by a professional from Einstein Pros to make sure it's done right. 
The procedure involves disconnecting water supply lines to the toilet and removing the screws that anchor the unit in the foundation. A wax bowl ring replacement is also recommended for a toilet that's not fixed properly and staggers around. Improper installation and fix for a toilet can be very dangerous to use. 
Obstructed toilets or clogs usually means bad flushing execution of the unit. If not fixed or repaired, a congested toilet will overflow and flood your bathroom, and the worse part is it can be dirty water. 
If your toilet has a small clog, it could probably be eliminated with a simple toilet plunger. If the plunger fails to fix the issue, you can rely on Einstein Pros to fix the issue properly and efficiently in no time.
Redmond Clogged Toilet Repair Service 
Toilet clogs are ordinarily caused by bad flushing in the unit. If this problem is not attended to immediately your toilet unit will soon be all clogged up and worsen in time, possibly overflow and flood your bathroom with the dirty sewage water backing up. 
We can use a plunger to fix small clogs, but in some cases, the blockage can be large enough that it will result in a big mess. Einstein Pros specializes in toilet unclogging services fast and properly.
New Toilet Installation Services
Einstein Pros can also perform toilet installations or replacement services that are fast and reliable. We are available in Redmond Oregon and surrounding areas, give us a call to schedule an appointment with our local plumbers.
Our toilet replacement and installation services include installing low-flow or high-efficiency toilets. We can replace old toilets models to new much efficient toilets. We can also perform toilet installs for new construction, whether it may be small or large buildings or properties. We will make sure you will have enough flushing power to avoid clogs from happening.
Our Oregon professional plumbers are here to take care of you. If you need toilet installation or replacement services, Einstein Pros is the smart choice.
Toilet Leak Repair Services
Undetected water leaks can be costly because it increases your water bill on a monthly basis, water gets wasted and goes straight down the drain. A simple replacement of the rubber flapper valve inside the tank of the toilet could possibly fix the water leak and give you more savings in the future.
If you aren't sure if your toilet is leaking, call Einstein Pros and we will have a professional technician check it out for you. We're a licensed, bonded and insured plumbing company. Our skilled plumbers can solve any plumbing issues you have, from toilet leaks to toilet repairs.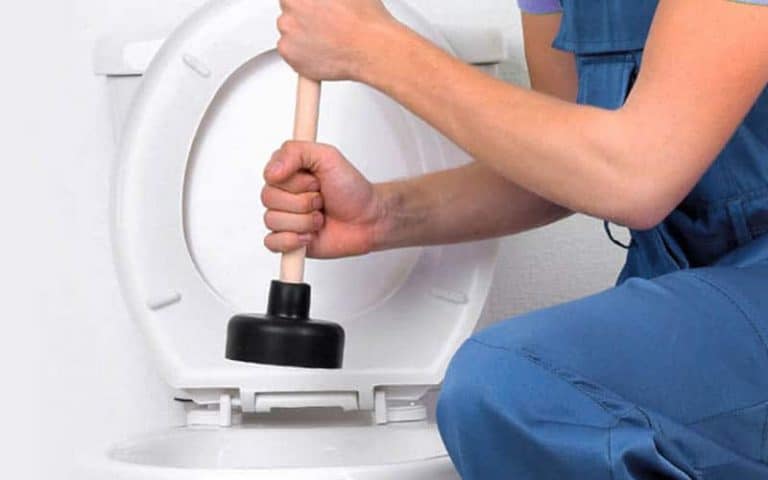 Residential and Commercial Redmond Clogged Toilet Repair Services
There can be a number of reasons why your toilet gets clog. You may even find yourself with a particular toilet make that seems to clog often.
Getting service from a professional, experienced, and licensed plumber like Einstein Pros with your Redmond Clogged Toilet Repair needs is your best choice in solving that clogged toilet issue. When a toilet gets clogged and often needs plunging, there may be a stuck in the trap of the toilet or even in the drain.
These clog issues definitely requires professional intervention. It is also possible that the clog problem is further into the sewer, which is a bigger issue requiring expert attention.
Einstein Pros has the knowledge and skill to provide you with a solution for all your Redmond Clogged Toilet Repair needs.
Redmond Oregon and surrounding areas service locations:
Toilet clogs often happens at the most unexpected times. You can clear most small clogs yourself without having to call a plumber. but if you need someone that can do the right job to completely clear your toilet clogs, call Einstein Pros today.
Most toilet clogs can be cleared with just a normal plunger, but for deeper clogs, snaking the drain or using a powerful vacuum pump can do the job.
Einstein Pros




Redmond

,

OR

97756




(541) 420-8888




Monday-Saturday | 7:00 am - 4:00 pm
Redmond Oregon Customer Review
"Einstein pros did an excellent job fixing my air conditioning. They actually did it within minutes. Trustworthy and very reliable. I highly recommend his business to others!"

–

Mellisa L.
"The Smart Choice when you need plumbing services."