Portland Clogged Toilet Repair
Licensed, Bonded & Insured CCB#188803
Portland Plumbing Service
We accept the following payments:


Portland Clogged Toilet Repair Services
Portland Clogged Toilet Services – There are few things more frustrating than a toilet that does not work correctly. With each flush, the issue becomes more and more problematic, leaving you stressed out.
 If you have a toilet that constantly runs, or does not flush properly, it may be clogged and may have an underlying problem causing the issue. And Einstein Pros is the plumbing experts who will take care of you.
Clogged toilets are issues that do happen, you can rely on our experienced and reliable plumbers at Einstein Pros for professional clogged toilet repair.
Residential and Commercial Portland Clogged Toilet Repair Services
Einstein Pros has years of professional experience in servicing clogged toilets or drains, we're an expert when it comes to unclogging your toilet or any plumbing issues for both residential and commercial properties. 
Regardless of the type and size of toilet that you have and regardless of what type of new toilet you want installed, we can  provide you with the most effective and most affordable installation, repair, or unclogging services that you require to get your toilet back working properly.
Toilet Clog Problems? We Can Help.
When a toilet clogs, there's often a moment of panic as you wonder if the bowl will overflow and create a mess all over the bathroom floor.
You can try to remove the clog with a plunger, but if the problem persists, it's best to call in the professionals to snake the clog out.
How to Fix a Clogged Toilet
A clogged toilet is very inconvenient and frustrating for our home or business, and can also be very damaging to our property. 
Dirty water running and backing up from our toilet because of a clog may flood up quickly, destroy the flooring, seep into the spaces, and may even weaken the structural integrity of property.
Solving a Clog Toilet before it gets worse
If the water inside the toilet bowl is filling up when you flush it, turn off the water valve behind the unit as quickly as possible to stop more water overflowing through your floors, and don't try to add more water to refrain from filling the bowl more.
If the water is draining very slow, wait for the water level to drop then you can proceed to using a plunger to alleviate the blockage. If the plunger doesn't work to remove the blockage, then you may need o use a snake to reach the clog inside the pipes. 
Some toilet blockages are hard to remove, even a plunger or snake may not be the right tool to remove the clogs. If you've done everything you can to fix the toilet clog, it may be the right time to call a professional plumber to provide you with the best service and solution efficiently and keep your toilet working properly.
Portland Clogged Toilet Problems
Toilet issues always seem to arise at the worst possible and unexpected times. Multiple things can go very wrong with our toilets, and experiencing the consequences from toilet clogs can be daunting and frustrating for our home or business properties.
A small leak from our toilets can be a huge problem over time, it can cost a lot of money, not only for repairs but also with our monthly water consumption. 
Clog toilets are also caused by flushing objects that are not appropriate to be flushed. If we have children in our home they may not know about this, so it's advisable to teach them the proper use of a toilet so that we can avoid clogs in the future.
Toilets that run constantly or have a leak wastes a lot of water, and having a toilet that does not flush properly is a much more severe issue. These toilet problems need attention and fixed properly so that you can get the comfort you need for you home or business.
If you are located in Portland Oregon, Einstein Pros can resolve your Portland clogged toilet problems quickly.
Learn more about our plumbing services in Portland:
"Einstein pros was fantastic. Very efficient, cleand and professional. He provided me with lots of tips to keep things in tip top shape. I would definitely use their service again."

–

Robert K.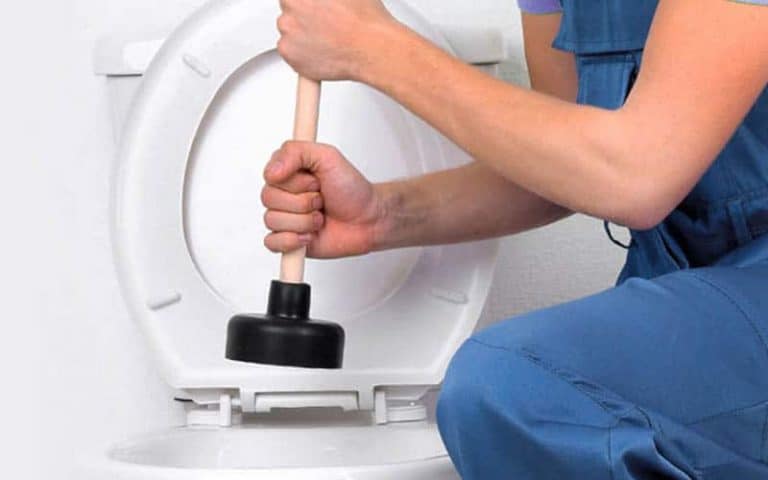 Einstein Pros




Portland

,

OR

97035




(503) 821-4070




Monday - Friday | 7:00 am - 4:00 pm
Portland Oregon and surrounding area service locations:
Toilet Repairs from Expert Local Plumbers in Portland
In many scenarios, toilet clogs or leak problems can be fixed without having to call a plumber. 
If you already utilized a plunger on your toilet and it still continues to have issues, or you already tried multiple fixes that did not work, it's probably time to call a plumbing expert to help you out.
Einstein Pros is the smart choice when you need plumbers in Portland Oregon. Our skilled plumbers are trained and licensed, with decades of experience. They're equipped with the latest tools and parts that allow them to solve any toilet problems and provide the necessary repairs properly. You can rely on the professional plumbers at Einstein Pros to have your toilet running properly.
We are able to work with different toilet brands in the market:
Toto
American Standard
Kohler
Gerber
and much more…
Contact Einstein Pros for Superior Toilet Repair Service
Einstein Pros has a reputation for professionalism, promptness and exceptional plumbing work.
No matter how large or small your toilet problem may be, you can trust that we will find the root cause of the problem and make the necessary repairs right away. 
A clogged toilet isn't something that can be ignored in your home or business.
Contact Einstein Pros right now to solve the issue and keep your toilet running smoothly again.
"The Smart Choice when you need plumbing services."