Do you have a plumbing issue?
Get A Salem Plumber Today
Salem Plumber | As a family and locally owned plumbing company, we understand the value of establishing good relationships with our customers and providing efficient and professional services. We can solve any plumbing issues promptly with an affordable rate.
Schedule A Visit From Our Salem Plumber
Residential and Commercial Plumbing Services in Salem Oregon
At Einstein Pros, you can count on us for all your professional plumbing needs.
We are a full-service plumbing company serving families, builder, and businesses in Salem Oregon and also in Dallas, Jefferson, Woodburn, Stayton, and Keizer OR.
Trusted and experienced for over 50 combined years, we provide excellent service with quality workmanship and competitive pricing.
LOCATIONS WE SERVE: Salem | Keizer | Dallas | Jefferson | Stayton | Silverton | Monmouth | Mt Angel | Aumsville
Our team of experts is licensed, bonded, and insured offering plumbing, heating, air conditioning, and drain cleaning services for Salem OR residential and commercial customers. Our vast services stretch from clogged toilet, sewer inspection, drain cleaning, tankless hot water heater repair, leaky faucet, garbage disposals, bathroom remodeling to mainline water service repair.
From smallest repair job to the most complex custom project, we have you covered. Whether it is an irritating dripping faucet or leak, we'll be right there to help you with our fully stocked truck. Everything we need to complete the job is in our rolling warehouse, so we will be more than ready to finish the job when we arrive. Einstein Pros provides affordable plumbing solutions.
Plumbers Salem OR — From our journeyman plumbers to our HVAC repair technicians, we take great pride in providing an exceptional quality of customer service and satisfaction on every plumbing, drain cleaning, heating, and air conditioning service we provide throughout Salem, Oregon metro area. Don't hesitate, and let Einstein Pros provide you with superior plumbing and HVAC service today.
We look forward to serving you. Einstein Pros will treat your property as if it were their own. You can expect honest, courteous, and friendly service experts that will guarantee 100% customer satisfaction with every job. You are sure to receive excellent customer service from a seasoned professional. We are your go-to plumbing company in Salem that will give you peace of mind and comfort for years to come.
Get Professional Plumbing  Services in Salem Oregon. Call Today (503) 837–8470!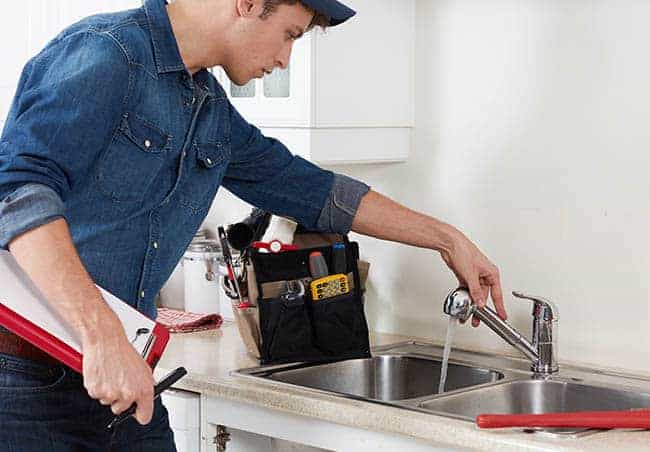 "Very quick to identify the problem and they provide the next steps for resolution. Service was very courteous and reliable. I would definitely use their services again."



–

Jonathan C.
Water Heater Services
Tankless Water Heater
Sewer Line
Gas Line
Leak Repair
Shower and Tubs
Clogged Drains
Toilet Services
Faucet Replacement
Hydro-Jetting
Drain Cleaning
Bathroom Remodeling
Kitchen Remodeling
Sump Pump Repair
Water Pump Repair
Salem Oregon Plumbing Service
Salem Water Heater Repairs
Three common signs that may indicate you need to repair your water heater. If there is water building up in or around the area where your water heater is, then you may have a leak.
Once a tank starts to leak, a replacement is usually required. If you are experiencing water quality issues, including rust or sediment that is visible in your water, this could be a sign that your water heater is starting to fail.
Finally, if your water heater is not providing the usual temperature or length of hot water that is typical for your household, then your water heater will need to be repaired or replaced.
Hot Water Heater Repair Parts we Stock on Every Service Truck.
Dielectric Nipples or Unions
Shut Off Valves
Thermostats
Elements
Drain Pans
Thermocouple
Temperature & Pressure
Relief Valves
50 Gallon Electric Water Heaters
50 Gallon Gas Water Heaters And Many More Water Heater Parts On Every Truck!
If you are having trouble with your natural gas water heater, your electric water heater or even your tankless hot water heater, give us a call today and we will have it fixed or replaced in no time at all by one of our Salem plumbers. It's just another example of our commitment to providing you with fast, professional service!
Salem Hot Water Heater Replacement
Tankless Hot Water Heater Plumbing in Salem Oregon
When it's time to choose a new water heater for your home, there are several factors to consider such as correct size and fuel source for your family's home, but it also needs to be energy efficient, otherwise, it can cost you greatly in the long run. Every one of our water heater installers carries the highest quality Rheem, Bradford White, and A.O. Smith 50 gallon gas hot water heaters and electric hot water heater to every service call.
In the event you need 20 gallons, 30, 40, 80 120, direct auto vent, tankless water heater, hybrid or other specialty water heater, we can usually track down your specific hot water demands and have you back in hot water by the end of the day.
Gas Hot Water Heaters
Electric Hot Water Heaters
On-Demand or Tankless
Hot Water Heaters
Heat Pump Hot Water Heaters
Solar Hot Water Heaters
Tankless Coil & Indirect Hot Water Heaters
Each of these options has their advantages and disadvantages, and some options may not be suitable for your particular home environment.
It's important to take into account the space you have available for a new water heater, the volume of hot water you typically use, the age and fuel system of your home, and the cost not only of the unit itself but the operating cost over time.
Our friendly Salem plumbers in have a wealth of experience repairing, selecting and installing water heaters in any home. We'll be happy to help you choose a new water heater or repair your existing unit, all within your budget.
Tankless Hot Water Heater Installation Salem
Never retake another cold shower! With tankless hot water heaters, you'll enjoy up to 40% in energy savings. Traditional water heaters heat up a large volume of water at once.
A tankless water heater (aka on-demand water heater) is capable of heating water up more quickly and efficiently but in smaller amounts.
Tankless water heaters provide heat over a sustained amount of time.
Essentially, these water heaters give you an endless supply of hot water — unlike traditional tanked heaters that can run out of the water if you continue to use it.
Take a shower, wash dishes, do laundry or even fill that 100-gallon roman soaking tub of yours – all at the same time!
What about size? Tankless units are about the size of a carry-on suitcase – can be installed on virtually any wall inside or outside of your home. An upgrade to a Navien or Rinnai tankless water heating system will provide your family with an all around better value with an endless stream of hot water!
Plumbing Services:
Water Heaters
Residential Plumbing
Sump Pumps
Drains
Septic Systems
Slab Leaks
Cracked Pipe Repair
Catch Basin & Sewer Service
Hydro Jetting
Hydro Excavation
Industrial & Commercial Services
Commercial/Industrial/Residential Maintenance Plans