Las Vegas Water Leak Repair
Licensed, Bonded & Insured #NV0082379
We accept the following payments: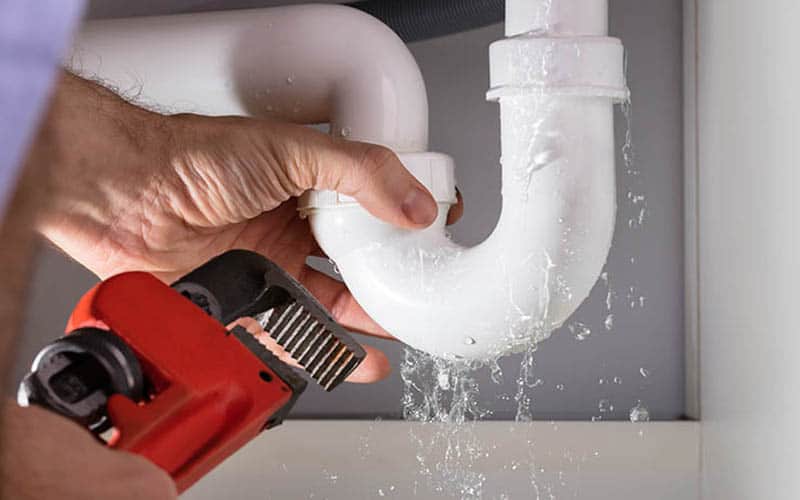 Professional Water Leak Repair Services
Las Vegas 
Water Leak Repair | Leaky Faucet, Leaking Toilet, Leaky Shower Head Repair Services
If you suspect a water leak, leaking faucet, or drain overflow in your residential or commercial property, we can efficiently provide you with precise plumbing services to solve the problem in a timely manner. Einstein Plumbing and Heating has 23 years of experience in the plumbing industry.
Need Water Leak Repair? Call Einstein Pros Today (702) 381-5050
Einstein Plumbing and Heating is The Smart Choice for all plumbing leak repairs in Las Vegas, Nevada, from leaky faucets to drain overflow leaks.
Our reliable and licensed plumbers are here to take care of your problem.
There's a good chance that your residential or commercial property in Las Vegas have a clogged pipe when your sinks and toilets begin to drain slower than they normally do. If the clogged pipes are not taken care of correctly, they can lead to leaks.
Old broken pipes is also a culprit for leaking pipes. Rust, debris, and deterioration can lead to cracks and holes, It's best to have your pipes replaced if necessary to avoid unwanted water leak repair.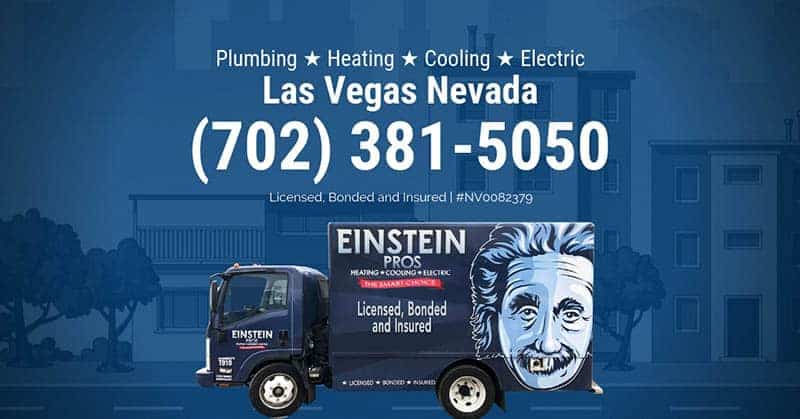 Einstein Pros




Las Vegas

,

NV

88901
(702) 381-5050
Monday-Saturday | 7:00 am - 6:00 pm
"The Smart Choice when you need plumbing services."