Kitchen Renovation and Remodeling Bend Oregon
Do You Have A Plumbing Construction Project? Call Us Now
Kitchen Remodeling Services | Reliable and Trusted Plumbing Services in Bend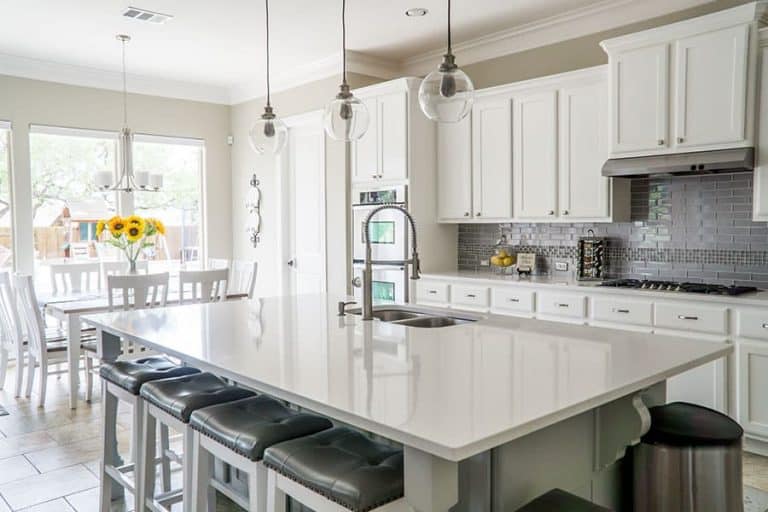 Our expert plumbers are very skilled with:
Handling connections to dishwashers

Moving water lines

Installing new drain lines

Attaching faucets, sinks, and appliances
Bend Oregon Kitchen Renovation, Remodeling and Construction Services
Renovate the look and function of your kitchen with a professional plumber from Einstein Pro. Our plumbing contractors have years of experience to transform your kitchen to what you want. Whether you're in need of new construction for your kitchen or simple renovations for your plumbing system, we're able to provide you with a wide range of plumbing fixtures for your kitchen remodeling needs.
Home Plumbing for Kitchen Installations and Renovations
The heart of your home is the kitchen and it's really important that it lets you feel comfortable. Whether you are replacing a new and better faucet, garbage disposal, or going for a complete kitchen renovation, Einstein Pros is here to take care of you.
Get Plumbing Help for your Kitchen Remodeling
Hiring trusted and professional plumbers can accomplish the most important work for your kitchen renovation. You can always rely on the years of experience of Einstein Pros technicians to give you on point advice on what you really need.
Hiring a licensed and skilled plumber will ensure that all the complicated parts under your kitchen sink are done perfectly. Our new construction plumbers can work with all kinds of custom kitchen plumbing.
From new garbage disposals, dishwashers, to filter water taps, to hot water filling stations, Einstein Pros is here to take care of your plumbing needs.
Kitchen Renovations and Installations 
Learn more about our kitchen renovation services.