It's fall back time! Daylight Saving Time 2017
Sunday, November 5 at 2 a.m., the time shifts back an hour for Daylight Saving Time. That gives us all an additional 60 minutes to savor and enjoy. If you're thinking how to spend that hour, here are some ideas.
Extra Sleep – If you crave more sleep, as many of us do stay tucked in bed for an extra hour.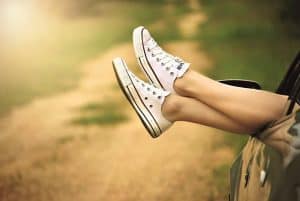 Relax – Give yourself the spa treatment by immersing an hour in the tub with bubble bath.
Mani-Pedi – After you get out of the tub, give yourself a manicure or pedicure. Be bold. Get your glitter on or go for a bright color.
Cuddle with Your Pet – Take your dog for a walk or just cuddle with your pet. Give them extra time and love.
Be a baker for an hour – Bake a batch of buttermilk biscuits for a special Sunday morning breakfast.
Hike – Enjoy the extra hour by taking a walk at the Hogan Butte Nature Park in Gresham or visit a different green area. Inhale the positive vibes and let go of the negative.
Workout – Head out to the gym and do some butterfly presses and then work on your ABS and thighs.
One more episode – You have more time to watch an extra episode of your favorite series.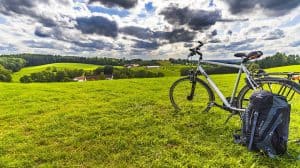 Bike around – Inspired by athletes like Chris Froome, who wore the overall leader's yellow jersey in the Tour de France this year, seize the West Hille on your bike.
Belt Out – Go on YouTube and practice several songs so that you can kill it next time you're at karaoke. If you don't need to work on your singing skills, you can browse YouTube to learn a new skill.
Time for some extra cleaning – It's a great time of year to clean your gutters, so they don't get clogged when the rain comes. Rake your leaves, too, while you're at it.
Do some extra chores – Replace the batteries in your smoke detectors and clean out the lint in your dryer.
Win an iPad – Enter your child in a project Nora drawing contest and you have a chance to win an iPad. Submit your entry by mailing it on Nov. 6; click here for more details. http://www.oregonlive.com/portland/index.ssf/2017/10/enter_a_drawing_contest_of_nor.html
As we move toward the shortest day of the year, Einstein Pros would like to remind you to change the clocks in your cars, on your ovens and microwaves. And no matter where you stand on the ongoing issue about the merits of Daylight Saving Time, for us Oregonians it means an extra hour of light in the morning to spend in bed or outdoors.
Daylight Saving Time resumes the eleventh day of March 2018.