Our customer reviews from Yelp, Home Advisor, Google Reviews, and Facebook.
Awesome experience!! Tech called when he was on his way and gave an ETA that was met. Extremely professional. He provided all my options I chose and no upsell attempts made which I really appreciated. Left no mess, I mean no mess!! Overall it was better than expected and I highly recommend Einstein Plumbing and Heating.
Einstein was able to squeeze us in last minute so our electricians were not held up thankfully! Todd called 30 minutes before he showed up. He got started right away and finished up quickly, with absolutely NO mess. Todd was able to do all the work with the existing holes for the lighting so no extra drywall repair was needed. We are very satisfied with the work and timeliness of the job! We will be using Einstein to replace our hot water heater in the near future!!
I called first thing in the morning with an emergency situation during a single digit cold spell. Travis said someone will try to be there between 10 and 12. The plumber, Frank arrived before 10 and was courteous and efficient. Probably completed the job in an hour or maybe a little more. Water pressure back flowing throughout the house and barn. Thanks Einstein!
The guys were amazing from the initial call/conversation through the completion of the job! The galvanized pipe from my house to the water meter broke and I needed a plumber fast. They were out the next day and found the problem, gave me a quote on the spot and were out a few days later to compete the job. They arrived when they said they would arrive and communicated very well throughout the process. I'd highly recommend them!
Called same day I put in request and scheduled within the week for work. When he showed up, he not only explained/took care of our issue, but also troubleshot two other issues that had cropped up in the meantime with no complaint
These guys were amazing. They quoted a price and then ran into all kinds of problems, not of their doing. The price stayed the same. They showed up in time, with email notices, they sent the bill with before and after pictures and the tech (Thomas) was very service oriented. If you want quality, these are the guys.
I can not say enough about how pleased I am with the service from Eric, Travis, and Frank. My step mother in Sisters, OR hot water heater started leaking on Thursday afternoon at around 3:00. Not an easy thing to deal with, as I live in Medford, OR (3.5 hours away). I called Einstein Plumbing based upon a recommendation from Ferguson Plumbing Store (Redmond OR). I spoke with Travis and then followed up with Eric and Frank arrived at the house around 4:45 and determined that water heater needed to be replaced. Frank got started immediately on the removal and replacement and had the project completed by 7:00 PM. Both Frank and Eric kept me informed about what was happening and when the project was completed. Top notch plumbing contractor in the Bend Oregon area.
I had a leak that had flooded part of the house. Justin came out the same day found the leak and fixed it so we had the water back on the same day. Very nice guy and a fair price. Highly recommend!
We had a weekend emergency, a leaking disposal that we couldn't fix ourselves, and Einstein sent a technician out on a sunday afternoon. Not only did he show up on time, he wasn't cranky to be working on a sunday! He had a smile on his face, fixed the problem in 20 minutes, gave us a very fair rate and left us chocolates to top it all off. Will I use Einstein in the future? Does Dolly Parton have back pain?!?!? OF COURSE!!!!
Dealing with Jared at Einstein and watching the workers in action, I'm very impressed! Jared was very straight forward in answering questions about all concerns. The workers are very prompt and cut no corners at doing the jobs. Well done, highly recommended!!
I chose Einstein Plumbing after hearing about it from a friend, and am very happy I did! The water heater in my apartment was starting to go out, and I got sick of waiting for the maintenance guy to come fix it, so I decided to take matters in my own hands. I was able to get an appointment quickly, they showed up on time, were very professional and in no time at all I had hot water again! I will definitely be using them again in the future!
Excellent from the first phone call, to them calling me back to let me know the technician was on his way so I could know when to leave work to meet them. The technician was friendly, professional and did a great job. Very happy and will use again and refer to friends and family.
I thought I could repair my own toilet- I was wrong! I called another company who wanted $1100 to fix the problem (which is insane). Einstein came out the next day and fixed the problem with out trying to up sell me services or products that I didn't need for less than 1/3 of that price. They even sent a text with the picture of the plumber and a brief bio so I would know who to look for.
They were able to come out the very next day which was great as I had no hot water. Dave was excellent. He explained everything in detail and what the charges would be. He removed the old water heater and replaced it in less than 2 hours. I would definitely call them first when I have any plumbing issues.
I called for service on Tuesday afternoon and was immediately given a time for service on Wednesday morning! They called me before they came out and showed up right on time. The job was a difficult one since the faucets were thirty years old and difficult to remove. They did an excellent job of removing the old fixtures and quickly installing the new ones. I also had them replace the garbage disposal. I could not be more pleased with the outcome.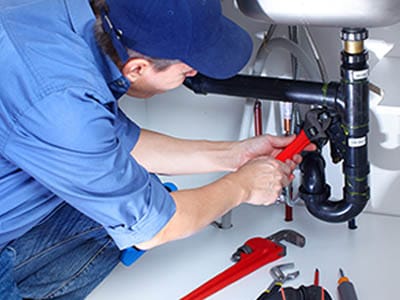 Everything you need from installation of a new water heater, a toilet replacement, drain repair or heat pump repair services.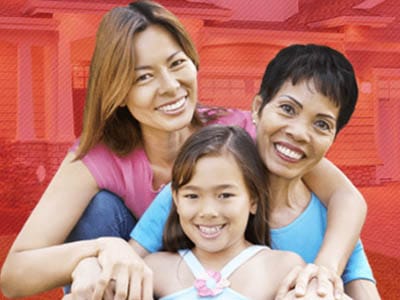 Home and business plumbing and HVAC financing to fit your needs. Now offering 100% financing options for those who qualify.
"The Smart Choice when you need plumbers and HVAC technicians."