Have you ever wondered what problems you should be thinking of with your HVAC system? At Einstein Pros – we're here to help!
Let's review a few things that are good to be on the lookout for to prevent any major problems from occurring with your HVAC system.
Some of the Most Common HVAC Problems Include:
Filters Need to be Replaced
Pilot or Ignition Problems
Dirty Coils
Mechanical Wear and Tear
Water or Duct Leaks
Faulty Thermostat
Blown Fuses or Tripped Breakers
Strange Furnace Noises
Damaged Blower or Blower Motor is Running Excessively
These common HVAC problems can be avoided with regular maintenance by a certified HVAC technician. If you neglect performing regular maintenance it can lead to costly repairs, higher utility bills, and poor HVAC performance. But let's dive deeper into each of these problems and things to look out for to avoid long-term issues and keep more money in your pocket.
Filters Need to Be Replaced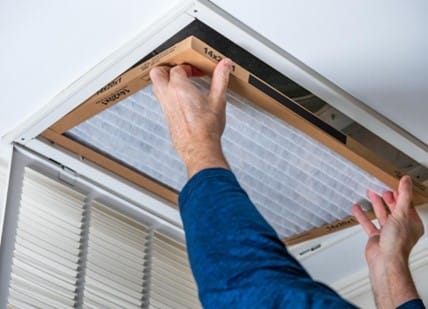 For the best air quality, you'll want to make sure you are changing out the air filters in your home. If air filters become extremely dirty, they'll block the air flow in your HVAC system and could even cause the entire system to shut down or overheat.

In the long run, a lack of changing your air filter can also lead to higher utility bills as it's using more energy to circulate and will typically run for longer periods of time to ventilate your home.

You might be wondering – how often should you change your air filters?

If you have pets in your home, we recommend changing you filter every 2 months. If you have multiple pets or allergies, we recommend changing the filter each month. Or if you don't have any pets or allergies, it's a good practice to change the air filter every 6 to 12 months.
Pilot or Ignition Problems
Ignition problems can result from a multitude of factors. If you're experiencing issues, it's possible your pilot could be dirty which is causing short cycling, furnace lockouts, or a delayed ignition of the burners.
Another potential issue when experiencing ignition problems is a lack of gas.
Wear and tear on the ignition component is also common and if a repair is needed, it should be completed by a certified HVAC specialist due to high voltages.
Dirty Coils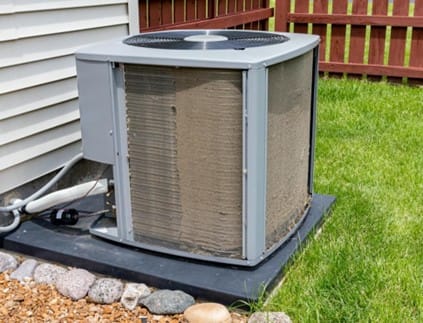 It's important to have regular cleaning maintenance with your HVAC unit, especially with coils. When dirt and debris clog the coils of your HVAC system, it can decrease the efficiency of how your home is cooled.
Neglecting regular cleaning of the coils of your HVAC system can also lead to your system wearing down sooner as your system is forced to work that much harder.
Mechanical Wear & Tear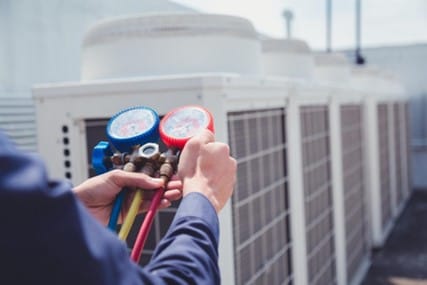 It should be noted that every HVAC system has a limited life expectancy. If you're experiencing any issues regarding wear and tear of your HVAC system, we recommend scheduling an HVAC specialist to come out to find the issue as there could be multiple faulty components and that can be difficult to spot on your own.
Water or Duct Leaks
If you're experiencing water or duct leaks this could indicate that the drain lines of the furnace are either clogged or cracked.

It should be notated that some condensation is normal and will occur while your HVAC system is in use.
Faulty Thermostat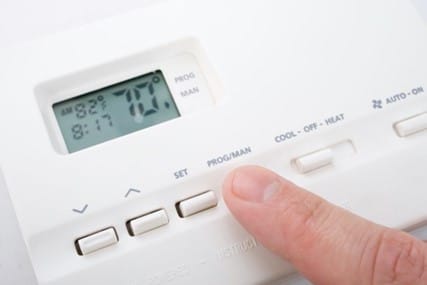 The root of your HVAC problems could be a broken thermostat. The solution to this could be thoroughly cleaning your thermostat, or it may need to be replaced entirely if you're having a hard time maintaining certain warm or cool temperatures.
Blown Fuses or Tripped Breakers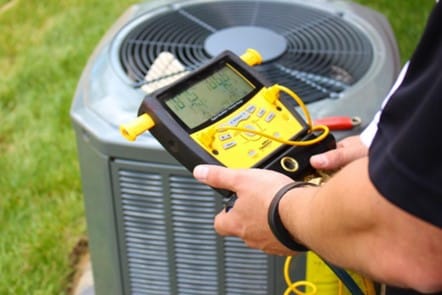 A blown fuse or tripped circuit breakers can cause major issues with your HVAC system. If either of these occur, your HVAC system will most likely be overworking.
A blown fuse or tripped breaker can be cause by a dirty filter, an object blocking the airflow to the system, dirty coils, or a duct leak.
Strange Furnace Noises
Any strange or uncommon furnace noises could indicate that you need to replace the motor of your HVAC system or that certain pieces may need fixing or replacing. If this is the case, don't hesitate to give our team at Einstein Pros a call or schedule a service online.
Damaged Blower or Blower Motor is Running Excessively
If you find that your blower is running continuously be sure to check the fan switch on the thermostat. This is important to check as the motor will always continue to run if the fan switch is accidentally left on.
Another issue could be if there is a fan relay in the furnace that turns the blower on when you're requesting heat; sometimes that relay can stick and the blower will not shut off.

If the relay sticks, the safety will be activated to attempt to cool the furnace down from overheating. If the safety doesn't fix the problem, the blower will continue to excessively run. If this happens, we recommend calling one of our certified HVAC specialists to come out and take a look.
Einstein Pros wants you to have peace of mind when it comes to the best air quality for your home. If you need a repair or are interested in replacing or installing a new HVAC system in your home, please call or schedule your service online with us today. We promise to always go the extra mile when meeting the needs of you and your family.
Einstein Pros is a certified and official distributor of Lennox. Providing the finest, innovative, and high-efficiency home and commercial HVAC systems. Lennox offers HVAC systems from air conditioners, furnaces, humidifiers to split systems and other residential and commercial heating and cooling technologies that maximize comfort while reducing utility costs.