Toilet and Sink Repair Services Camas Washington
EINSTPH842B1 - LICENSED, BONDED & INSURED​
The Smart Choice in Camas Washington for all Toilet and Sink Repair Services
Toilet and Sink Repairs in Camas, Washington
Toilets are divided into two parts, the floor area, and the toilet system itself. However, they are both interconnected, and when one part is not functioning well, eventually, everything else will fall apart.
Taking everything into account, water waste from all bathroom fixtures lead to a single exit point. Meaning, keeping a well-maintained bathroom fixture system is just as important as having the interior clean.
One of the reasons why homeowners are faced with constant repairs and clogging problems is because of failure to address issues before it gets out of hand.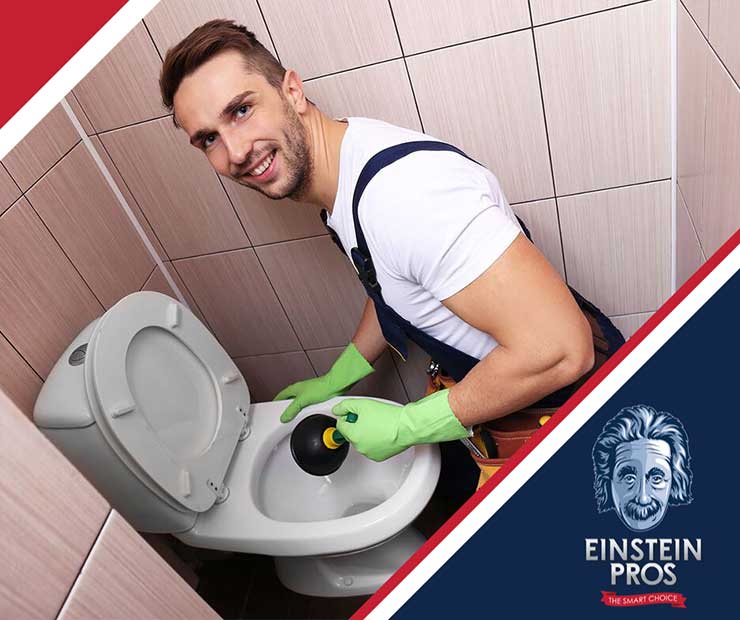 Toilet Repair
Leaky toilets, broken flush levers, and non-functional flushes are the most common problems for toilets, and can easily be addressed with DIY solutions; however, despite appearing as a minor problem, leaks and clogging are often symptoms of a much bigger problem just waiting to burst on the most unexpected time.
Our team focuses on solving plumbing problems down from the core. We not only work the problems you can see but also check other signs of future disasters.
Sink Repair
Low water pressure, water discolouration, and clogging are common issues of sinks. While there are many DIY solutions to these problems, it is highly discouraged to try something unless you know what is causing the problem. Running down chemicals and kitchen ingredients irresponsibly to the drain can only cause build-up or hasten deterioration.
When Faced with bathroom fixture problems such as sinks, toilets, and bathtubs, Einstein Pros guarantees quality service for drain unclogging, pipe replacement, general repair, and proper installation for both residential and commercial services. Call us now to book an appointment.
Einstein Pros




Camas

,

WA

98607
(360) 768-3030
"Einstein pros is a lifesaver! Called for an emergency plumbing and they resolved the issue with flawless fix. Thank you guys for all of your help and professionalism."

–

Connie B.
"The Smart Choice when you need plumbing services."