Gas and Electric Water Heater Services Camas Washington
EINSTPH842B1 - LICENSED, BONDED & INSURED​
The Smart Choice in Camas Washington for all Gas and Electric Water Heater Services
Gas and Electric Water Heater Services in Camas, Washington
Water heaters play a huge role in the functionality of a household. It keeps morning routines time-effective, helps manage household chores, and supplements relaxation for members of the household.
Whether choosing between gas and electricity to functionalize your water heater, it is significantly important to know the pros and cons of both options to know which exactly the perfect system is for you.
Einstein Pros can help determine the right heater for you. We have a variety of types, brands, and models for water heaters.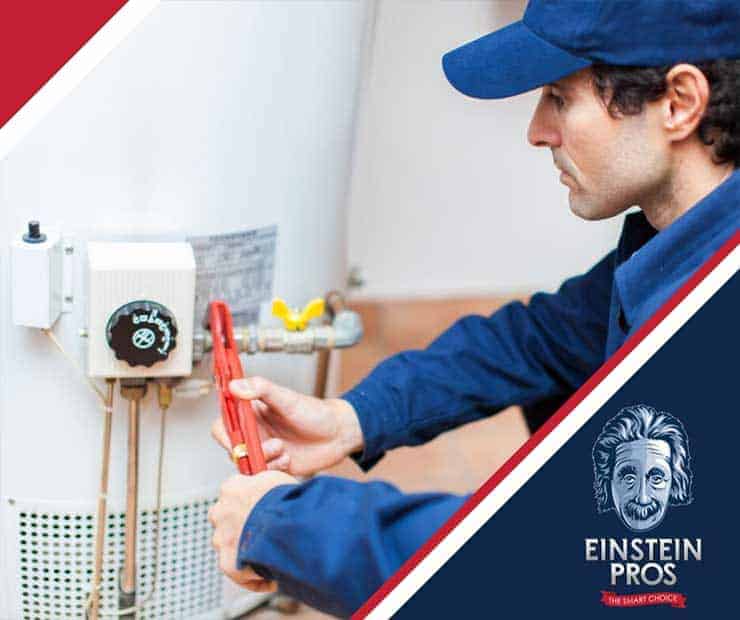 Gas Water Heater Installation
Gas water heaters are perfect for big families as the recovery rate of these models is greater than of the electric water heater. In terms of being cost-efficient, gas heater is also cheaper to maintain in the long run; however, the downside of this type of system is its energy efficiency.
Electric Water Heater Installation
While many households and businesses prefer gas water heaters, around 40% of America choose electric water heaters for its energy efficiency. Also, for houses that don't have fixed schedules to do their tasks and chores, the 'on-demand' type of water heaters are perfect you!
Einstein Pros provides quality installation service for water heaters. Our team of experts knows very well the importance of proper installation that is why we offer nothing but perfection.
General Repair
Water heaters are prone to many types of problems such as water leaks, heating problems, and discoloration and odor in the water.
When you encounter problems or feel that the water heater is not working right, the first thing you should do is to shut down the system. Whatever the problem is, we do not want gas or electricity running around with threats to the house and the family.
DIY repairs are cost-efficient, but calling in the professionals would be a wiser option when dealing with water heaters. 
Einstein Pros provides high standard installation, repair, and replacement for gas and electric water heaters in Camas, Washington. Call us now to book an appointment.
Einstein Pros




Camas

,

WA

98607
(360) 768-3030
"Einstein pros is a lifesaver! Called for an emergency plumbing and they resolved the issue with flawless fix. Thank you guys for all of your help and professionalism."

–

Connie B.
"The Smart Choice when you need plumbing services."