Drain Cleaning Services Camas Washington
EINSTPH842B1 - LICENSED, BONDED & INSURED​
The Smart Choice in Camas Washington for all Drain Cleaning Services
Drain Cleaning in Camas, Washington
Pipes and sewer lines play a vital role in the overall system of the home. It serves as the outlet for withdrawing water from the various fixtures from the kitchen, bathroom, and laundry area. That being said, stressing on the importance of maintenance is a must.
While minor drain problems can easily be solved with DIY solutions or chemical cleaners, the actual use of home remedies and chemicals does not benefit the durability of your pipes.
Chemicals for one puts risk on the family's health, and DIY solutions often just bring more harm to the system if not performed properly.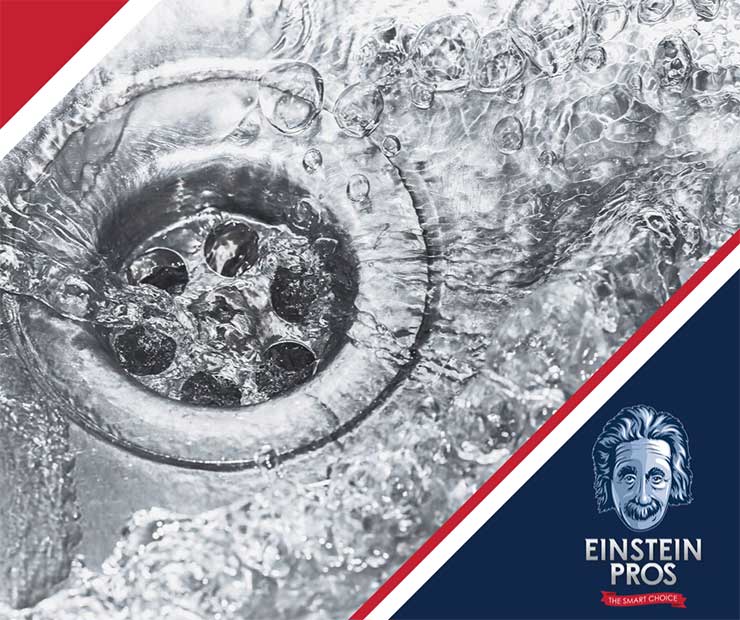 Kitchen Fixtures
Kitchen fixtures like the sink build up many types of sediments like oil, fat, food residue, and soap. Over-time, they make pipes brittle causing deterioration. If your drain has recurring clogging problems, then a simple draining solution might not be enough. If necessary, it may be time to replace some parts.
Bathroom Fixtures
Pipes connected to bathroom fixtures are complex. Most plumbers install the exit path of these fixtures to a single main system. Having a system like these would mean that everything needs to be functioning well or else it may cause devastation to the rest of the fixtures.
Clogged toilets, showers, and sinks are usually due to sediment build-up from hair, soap, and even toothpaste. Regular maintenance is a must to keep your morning routines going well.
Einstein Pros provides quality services for all kinds of drain cleaning for bathroom and kitchen fixtures. We also guarantee 100% satisfaction for residential and commercial drain cleaning services in Camas, Washington. Call us now to book an appointment.
Einstein Pros




Camas

,

WA

98607
(360) 768-3030
"Einstein pros is a lifesaver! Called for an emergency plumbing and they resolved the issue with flawless fix. Thank you guys for all of your help and professionalism."

–

Connie B.
"The Smart Choice when you need plumbing services."