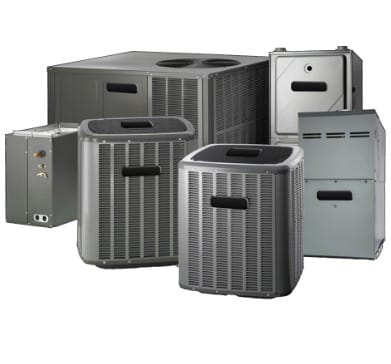 Best Types of HVAC Systems for Your Home Today
The extreme climates during winter and summer can be a bit unbearable and frustrating to many households in Oregon. 
Whether you are installing a brand new HVAC unit, or you want to upgrade the old, poor-performing one you have, then this guide will help you decide what to buy and get the most out of your investment. 
Types of Home Air Conditioning Systems
HVAC systems depend highly on the climate of an area. For example, the oceanic climate in Oregon features warm summer and wet winters, which means a full ducted heating system would be ideal in this area. 
In general, there are four types of HVAC systems in the market
Split System
It takes its name from how the system is installed. When parts of the HVAC system are located in both the interior and the exterior of a home, it falls under this category. 
Parts like fans, condensers, and compressors are the ones often found outside the house. Split systems are energy efficient; however, they have higher initial costs due to the heavy work done for their installation. 
Packaged System
This HVAC system utilizes the space outside the home for most parts of the heating and cooling system. This is ideal for small homes and is cheaper to install. However, the downside of a packaged system is that it is not as effective nor as energy-efficient compared to the split system. 
Hybrid Heat Split System
Hybrid systems use both an electric heat pump and a furnace. By doing so, the system recognizes which to use. This allows high energy efficiency for the home.
Duct-Free Split System
When talking about high energy efficiency, a duct-free split system has the highest cost-saving feature. Compared to traditional ducts, a ductless system offers more flexibility and health benefits for individuals with allergies. 
Choosing the perfect heating and cooling system for your home can be challenging. The variety of types and brands to choose from can give you a hard time thinking about all the factors. In times like that, it would be a good idea to ask for professional advice.
Einstein Pros Plumbing & Heating is a trusted HVAC solutions company. With more than 24 years of experience in the field, our team provides nothing but quality service throughout Oregon. Call us now to book an appointment.