Bathroom Remodeling Bend Oregon
Do You Have A Plumbing Construction Project? Call Us Now
Bathroom Remodeling Services | Reliable and Trusted Plumbing Services in Bend
Bend Oregon Bathroom Renovation, Remodeling and Construction Services
Bathroom and Toilet Plumbing Construction in Bend Oregon
You start and end each day in your bathroom. It's more than just a place to get ready; it should be where you allow yourself to refresh and relax. Einstein Plumbing will transform your current bathroom into a space that meets your vision and your needs.
Whether it's a full remodel or a simple update for your home or business bathroom, our plumbing contractors will work within your budget.
Einstein Pros has been a leader in home improvement and remodeling services for more than two decades, providing affordable and professional new construction plumbing services in Bend Oregon and surrounding areas.
Your bathroom remodel can also include new plumbing systems and fixtures, custom tubs and showers, modern plumbing appliances and more.
We'll work closely with you to understand your preferences, and give an accurate estimate and costing for your new construction project.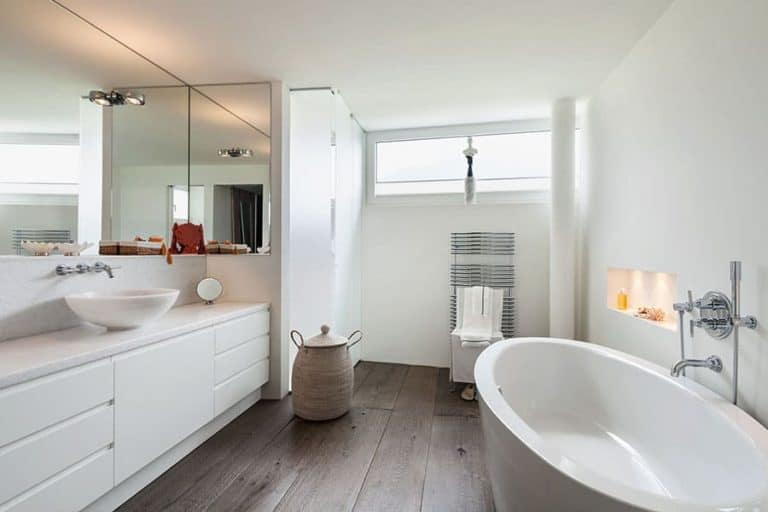 We offer many bathroom remodeling options for your home:
Pedestal sinks

Low flow toilets
Stand-alone shower systems
Soaking tubs
and so much more!
Learn more about our new bathroom and toilet services.