Air Conditioning Contractor Bend Oregon
Residential and Commercial Air Conditioning Services Bend Oregon
Air Conditioning Contractor Company in Bend Oregon
If you are searching the website for a reliable and trustworthy Air conditioning contractor then look no further, you have landed on the right webpage. We at Einstein Pros, have the licensed, secured and bonded contractors, plumbing experts and HVAC workers who are the best in Bend Oregon. 
We have been serving the residents and commercial building owners from the last 24 years. Our franchises are spread all over Oregon, Washington and Nevada. We have HVAC workers who have inherited the craftsmanship and skills of our loyal contractors, specialists and experts. 
We believe in enhancing the skills and abilities of our team members, allowing them to grow and prosper while delivering the top-notch services.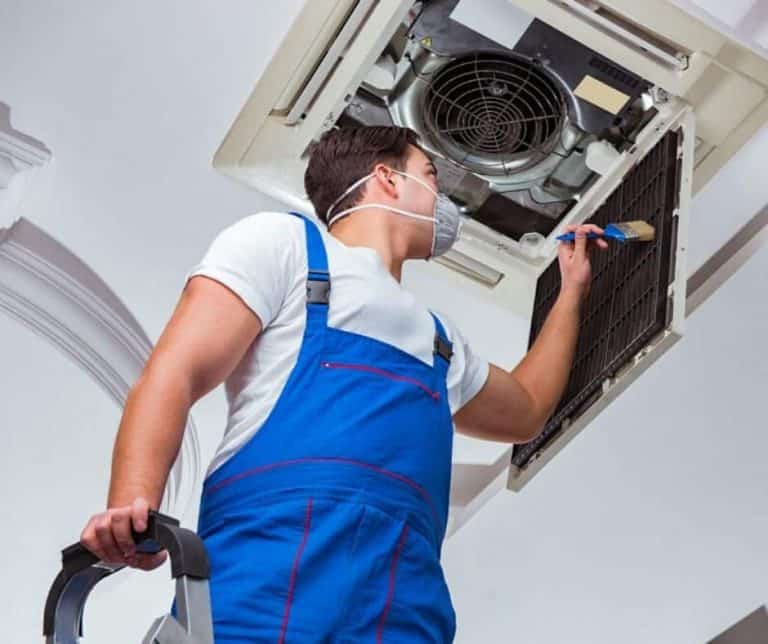 Air Conditioner Repair, Installation, and Maintenance Services
No one wants to hire an inexperienced person for Air conditioning repair, maintenance and installation. A bad repair, installation or maintenance can lead to damage of the air conditioning unit. 
Our Air conditioning contractors are highly knowledgeable and ready to install, diagnose and repair all common brands of air conditioning systems that are available in US and Canada. 
You can also get regular maintenance services from Einstein Pros as this can increase the lifespan of your air conditioning unit. Our team is expert in dealing issues like not enough cool air blowing out from the ducts, thermostat problems or completely shutting down. Whatever is the nature of problem, we are there to help and resolve it in the shortest possible way.
Whether you need air conditioning installation in a newly built room or you want the repair of the old unit, we have a team who is ready to help in most reasonable rates. Our purpose is to make things easier for our customers and that is why we offer pocket-friendly prices. 
The economical solutions by Einstein Pros are incomparable to those offered by others in Bend Oregon.
At Einstein Pros, we perform Drug testing and Criminal Background check. 
This ensures our customers that they have reliable and trustworthy contractors and workers at their homes and workplace. 
We want our customers to be at ease and enjoy peace of mind while we work for them. Once you hire Air conditioning contractor from Einstein Pros, we are sure that you will be happy and satisfied from our services. 
We are ready to reach your doorstep at emergency situation such as malfunctioning of air conditioner at the middle of hot summer night. You can call us on our landline on this number: +1 (541) 420 8888.
Air conditioning contractor Bend Oregon
Einstein Pros hold the vision of providing clean and healthy environment for homeowners and commercial areas. 
We aim for our customers, comfort, safety and satisfaction. We believe on the abilities of our air conditioning contractors who can give unmatched air conditioning repair or installation services. To make things easier for our customers, we have the authorized dealership of some popular HVAC brands. In this way, we can offer you the products that best suit your needs and budget. 
To get the best deal, Einstein Pros in just a call away. So what are you waiting for, we are ready to serve the residents of Bend Oregon.
Call us today to schedule an appointment with one of our trusted technicians.